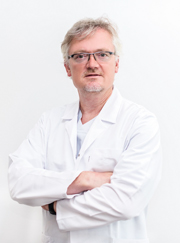 Cirujano Plástico Certificado por el Consejo desde 1999. Miembro de la American Society of Aesthetic Surgery y de la American Society of Plastic Surgeons.
El Doctor Gregory Turowski es uno de los pocos cirujanos plásticos doblemente certificados especializado en cirugía plástica y cosmética facial y corporal así como en trasplante de pelo con la técnica FUE de mínima agresión. Combina una formación europea con el conocimiento y la experiencia técnica que adquirió a través de los años en su práctica como cirujano en las instituciones más prestigiosas de la Liga Americana Ivy: Yale y Harvard.
El Dr. Turowski completó su residencia en cirugía general y Jefe Residente en el St. Mary's Hospital/Yale Medical School, afiliado al programa en Connecticut. La American Board of Surgery le otorgó la certificación del consejo.
Read more about: Dr. Gregory A. Turowski, PhD, FACS